Aluminum framing and construction
Our aluminum construction is based on mixed transversal and longitudinal framing to the highest standards of quality with scantlings according to rigorous conformity to architect specifications. Weight/strength ratio of aluminum is excellent. Read more about why aluminum for boat building is superior...
We only use the certified marine grade aluminum such as 5086H111 (previously known as Ag4MC) or Sealium for plating and 6060T5 for stringers and frames with traceable certificates from Alcan Pechiney. Those alloys are approved by the major classification societies such as American Bureau of Shipping (US), Bureau Veritas (France), or Lloyd's Register of Shipping (UK). Mig (metal inert gas) - Tig (tungsten inert gas) welding is used as per Afnor A 89220 class ll specifications, to produce great rigidity and resistance to impacts.
Our welders are trained to the highest standards and are the best and most experienced in the industry. Metal hull plating is done with great precision so the resulting hull is fair and requires little fairing compound.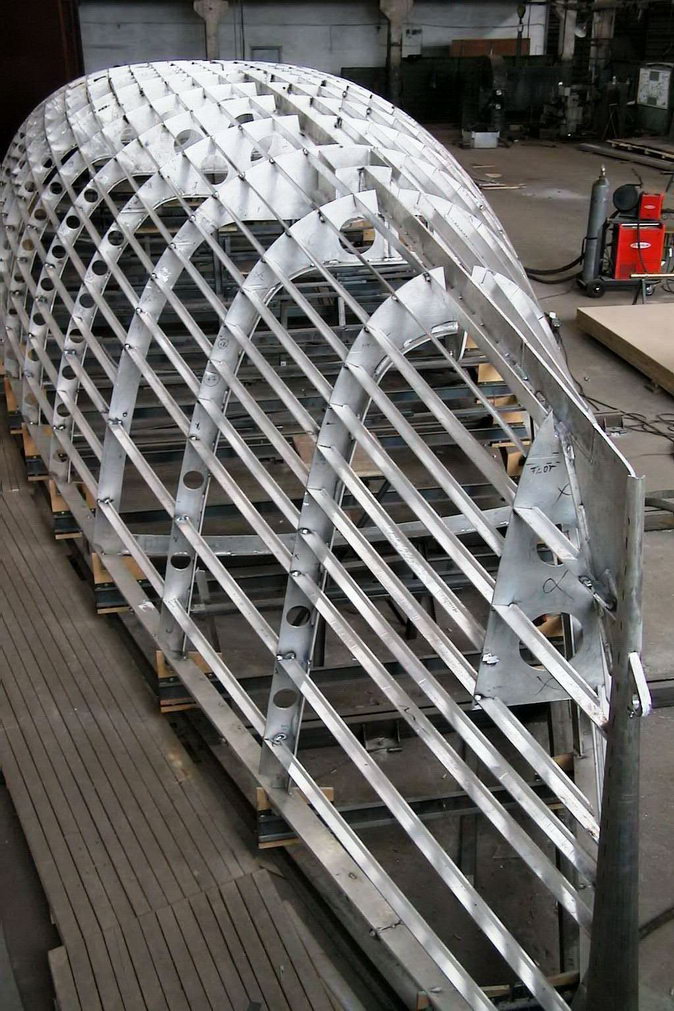 Read more about aluminium hull in sail yacht construction...