Occasionally we have pre-owned sail yachts for sale that are looking for new owners. We are not yacht brokers, but this is a complimentary service we offer our clients. We will arrange yacht visits for interested buyers, and we will put buyers in direct contact with the seller. Since we are not compensated intermediaries, this could result in significant savings in brokerage fee (normally running 8-10%) for the parties should a deal be reached.
Call +33 155 858 350 or info@futuna-yachts.com.
---
Lazalaï was the first of the successful line of "Salt" from the legendary Garcia Yard, put in the water mid 2006. From the drawing board of naval designer Atelier Pierre Frutschi, she has a powerful and balanced modern hull which combined with a carbon rig makes her a very fast boat that can yield a high average daily mileage in total comfort. As a ballasted center boarder she can go anywhere in the world, and can be used to explore poorly chartered water and be sheltered in shallow anchorages.
The Salt 57 has a protected pilot house for comfort and safety while at sea. She was designed as the ultimate extended voyage vessel with great autonomy due to extensive equipments and high capacity tanks.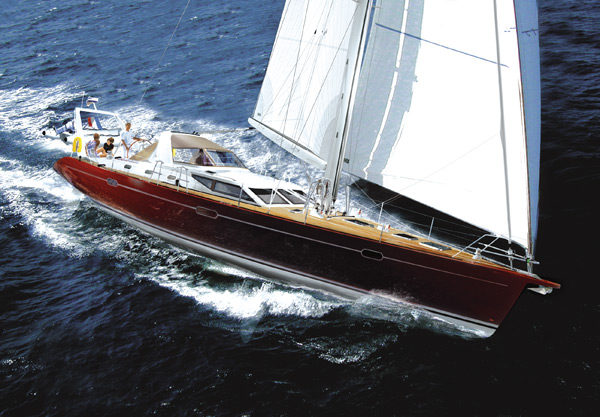 Currently visible in Brittany (France). Priced at a fraction of the cost it would take to build her, she is a truly unique opportunity.
Read more about this exceptional aluminum sailboat for sale...