Marine Builder
Futuna Yachts builds high end round the world cruising sail yachts in the long tradition of French aluminum alloy boat building. Leveraging our experience and know-how, we developed the process of aluminum hull and composite sandwich deck for the Futuna line in collaboration with Marc Lombard naval architecture office.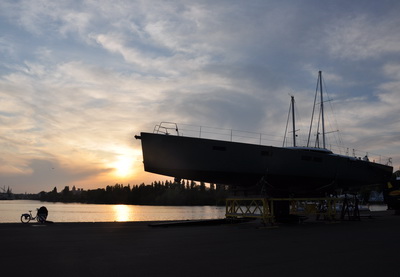 Our designs are semi-custom and we deal with our clients directly. Please contact us at the address below either via e-mail or with a phone call for any further information, or arrange for a visit.
Our boats are put in the water in the beautiful Brittany coast centrally positioned in Europe, only three hours from Paris by train and barely more by car.
Futuna Yachts
ZA de l'Eperon
35170 Bruz
France

Email: info@futuna-yachts.com
Email: renan@futuna-yachts.com

Phone: +33 155 858 350